We're back from scenic Reading, Pennsylvania and the glorious Comic Geek Speak Super Show 2010. We drove 9 hours home yesterday, Adam took a brief moment to play some Mass Effect 2 (woooo!), and then we went to sleep. Today… we blog!
But before we get to that, now that the show is over we can finally debut publicly the convention-exclusive print we made for the show. We were approached a few weeks before the con by the
CGS
guys and told their previous arrangement had fallen through and might we have time to do a poster for them? We checked our schedule and said sure. It sounded like fun, and we love those guys so we wanted to help out if we could. The final word was to do something in the vein of the Marvel Secret Wars #1 cover, but with a slew of characters chosen by the Geek Speak hosts. We took
one look at the comic cover
and immediately decided to just re-create it as a con poster, typography and all.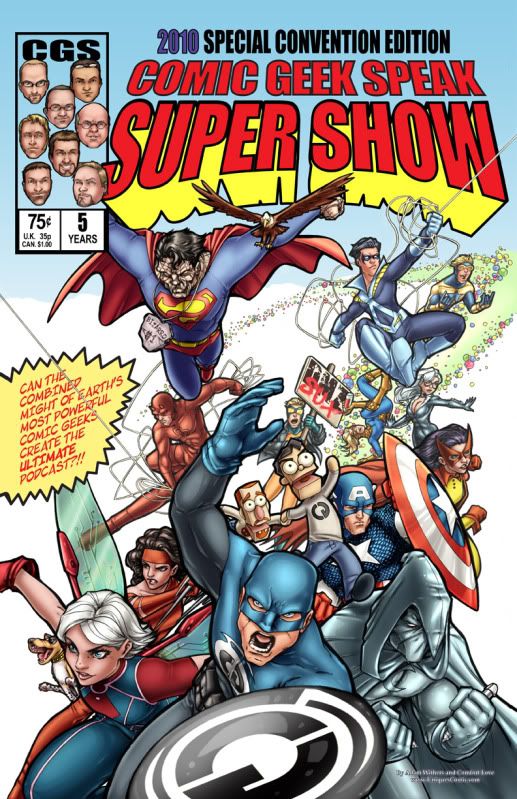 We added some in-jokes from the CGS podcast, like their taunting/love of Speedball, Bryan Deemer's hate of the Grant Morrison Animal Man, and the great DMZ debate. It's kind of a crazy mish-mash of stuff, but it was so much fun to do! And it was a hit, too - we were signing copies for attendees all weekend.
Now on with the convention report. We did lots of drawings, so we'll scatter those throughout the report as usual.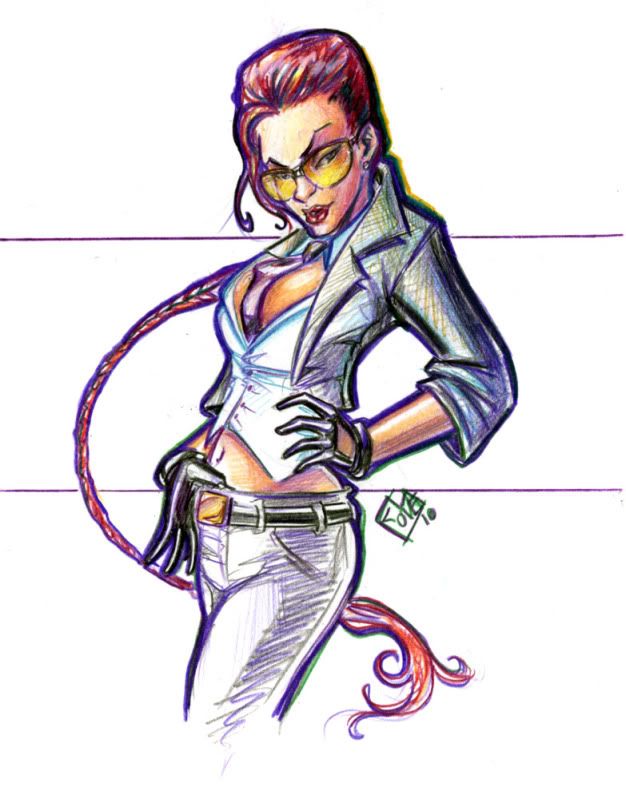 Crimson Viper by Comfort; a special color piece for Dave Williams, an Editor on The Uniques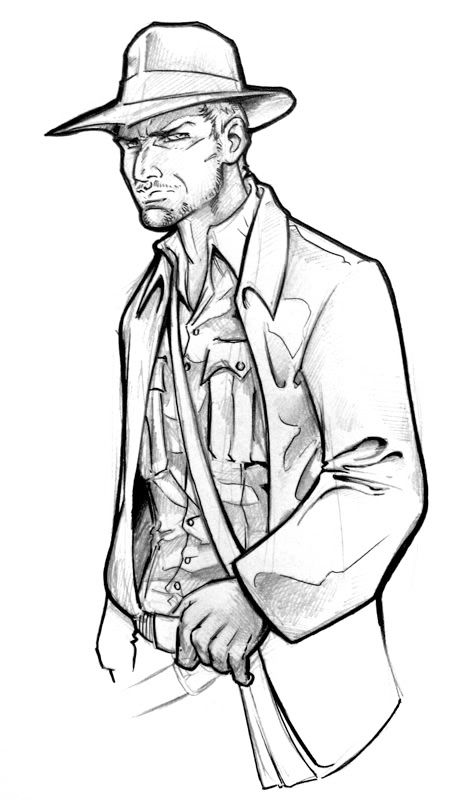 Indiana Jones by Adam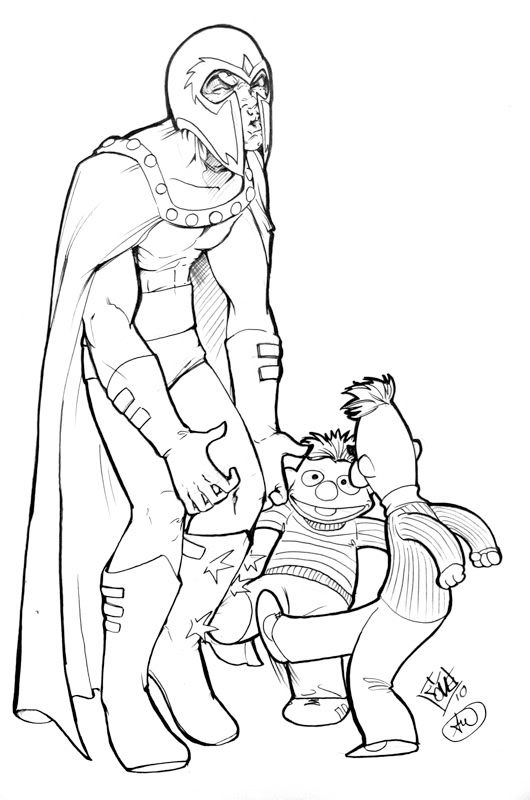 Magneto vs. Bert and Ernie by Adam and Comfort
We arrived in Reading Friday afternoon after making a 2-day trip out of the drive, just so we'd be sure to be rested. After eating WAY too much Chinese food, we rolled our way to the 3rd & Spruce bar/restaurant/thing for the big pre-show party. It really showed us how much had changed in our lives since the last Super Show a year and a half ago. Back then, we went to the pre-party and knew almost nobody. We met new people and were able to talk some, but felt very awkward and shy. This year, we could have sat down at nearly any table and found somebody we knew and an open conversation to join. It warmed us up quite a bit to feel the love in the room; it was like a bunch of old, old friends coming together again.
We drew on the humongo Super Show art-jam piece that was raffled off during the show… but of course we forgot to get pictures of it. We did Scout and Kid Quick, and they were adorable. You'll have to take our word for it. We eventually called it a night and went to the hotel to sleep it off until Con Day 1.
Saturday we got in early to set up our table, since we hadn't had the chance Friday. CGSSS is a small show, make no mistake; it's a fraction of the size of the average con we attend. But the purpose of the SS is very different from the average show. It's about a podcast and internet community coming together in person to have a weekend sharing their love of comics as humans together instead of thousands of fingers tapping away. It's a communal experience of friendship and bonding, and it drew people from nearly every continent on the planet. Africa, Australia, Europe - it was amazing how many were willing to vacation in Pennsylvania just for the chance of being part of this show.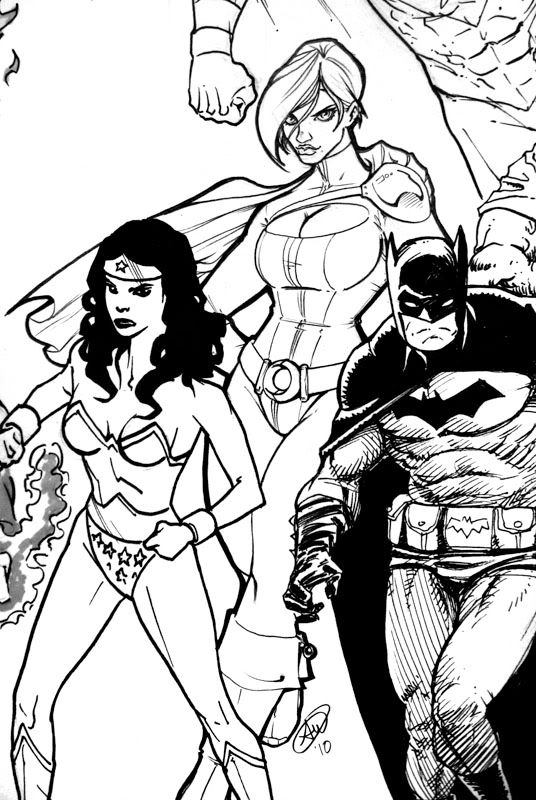 Power Girl by Adam for a big Justice League Jam Piece, shown below: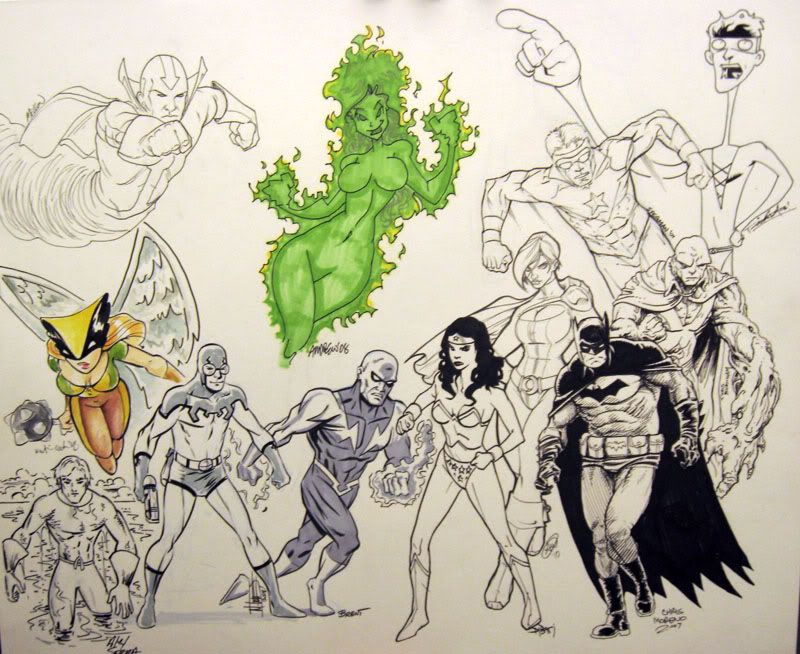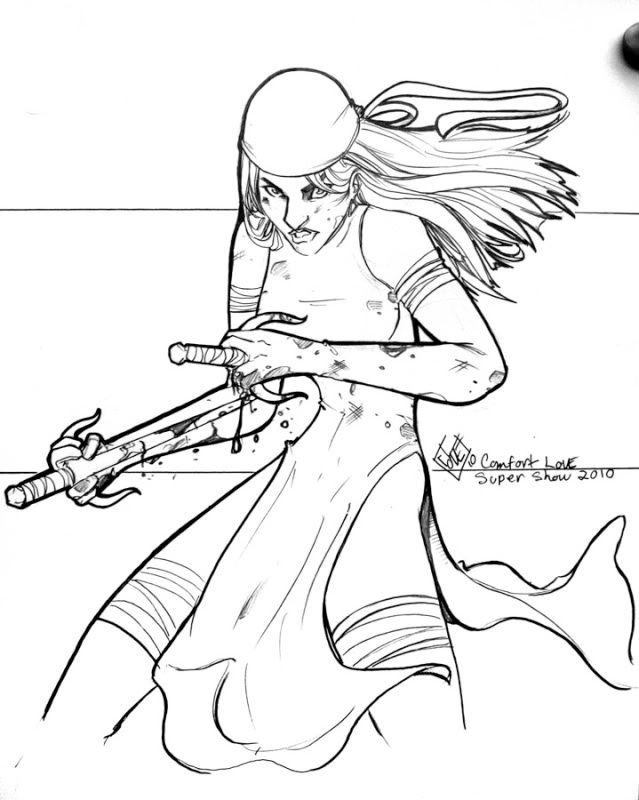 Elektra by Comfort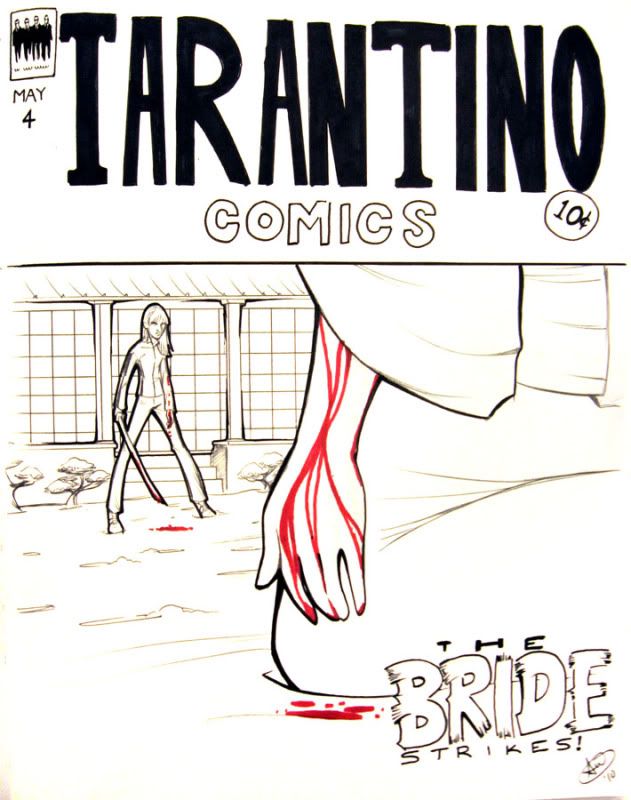 Tarantino Comics: Kill Bill by Adam for a sketchbook with a "Tarantino Movies as EC Comics Covers" theme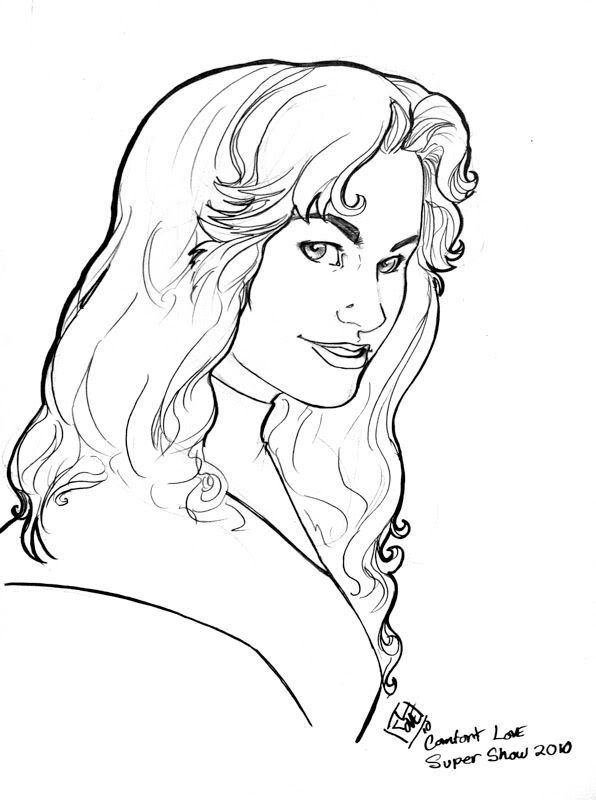 Shadowcat by Comfort
So despite its relative size, it was a rabid fanbase and much fun was had immediately. Not least of which for us because we were sitting next to two of our very best friends, Bryan and Judy Glass. Oh, what a weekend of giggles we did have. And there was more! Kat Rocha in a pink dress (shock)! Mike Norton and Jamal Igle in matching snuggies (horror)! David Petersen with wavy, pretty hair (awe)! We caught up with Dave Williams, one of the kind editors/grammar cops of The Uniques, who had flown in from England for the show. We also got to meet his darling wife and beautiful little boy. Such great people, it was a pleasure getting to see them in person.
That's probably the thing we love most about the Super Show: we already know a lot of these people, but we know them as bits and bytes on the internet. Here we had a chance to see them as real people and interact as human beings.
After lots of talking, sketching, goofing, and just generally having a time, we went out to dinner with Bryan and Judy for long, long conversations about all manner of things both deep and shallow, important and superfluous. After spending both too much time and yet not enough, we went back to 3rd and Spruce again for more CGS shenanigans, this time with Karaoke! And you know how much we loves us some karaoke. Adam sang Carry On Wayward Son, Comfort sang Call Me, and we applauded, cheered, and laughed until we almost cried sometimes with everybody else going up. Nothing like making a fool of yourself with a bunch of comic people to make for a good night.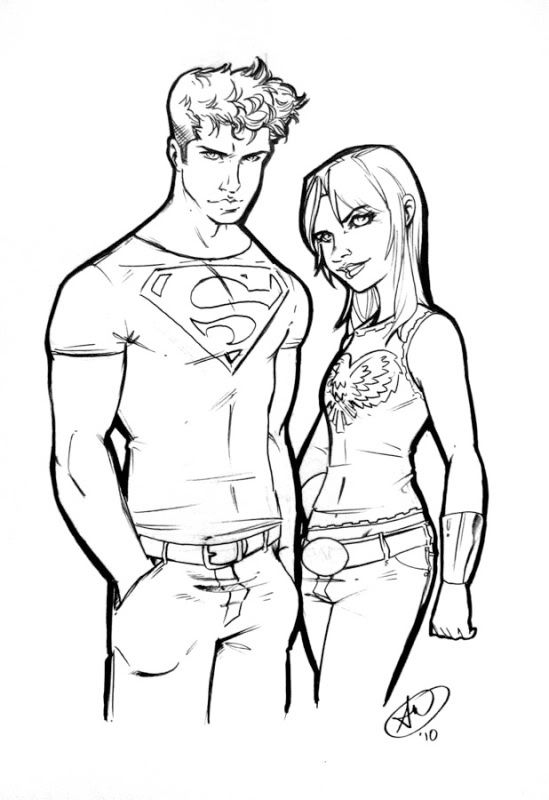 Superboy and Wonder Girl (made to resemble the guy we did it for and his girlfriend) by Adam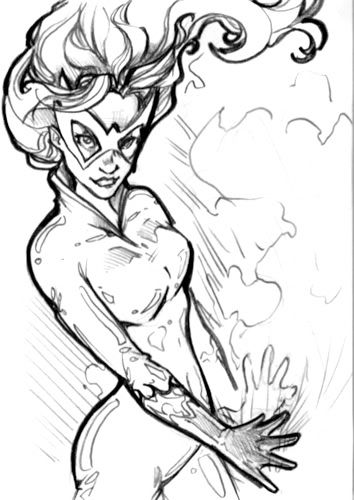 Firestar Sketch Card by Comfort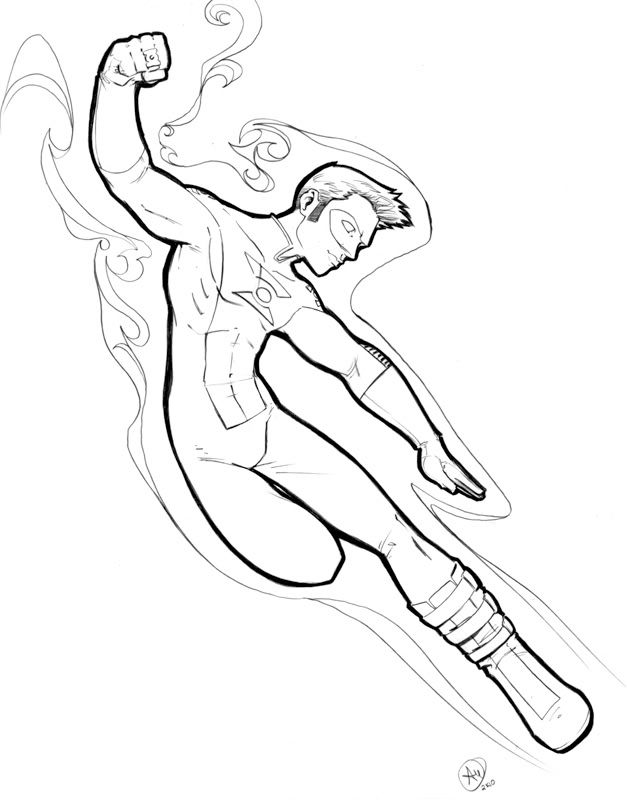 Green Lantern: Kyle Rayner by Adam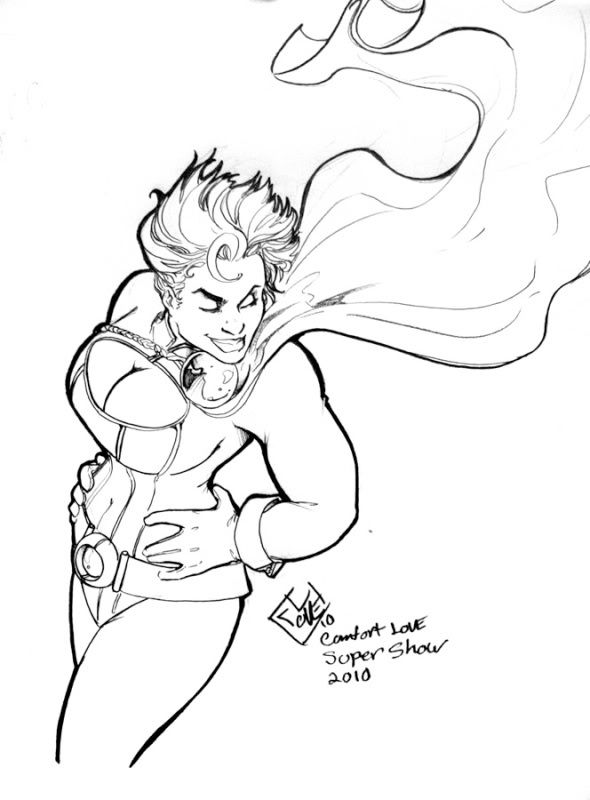 Power Girl by Comfort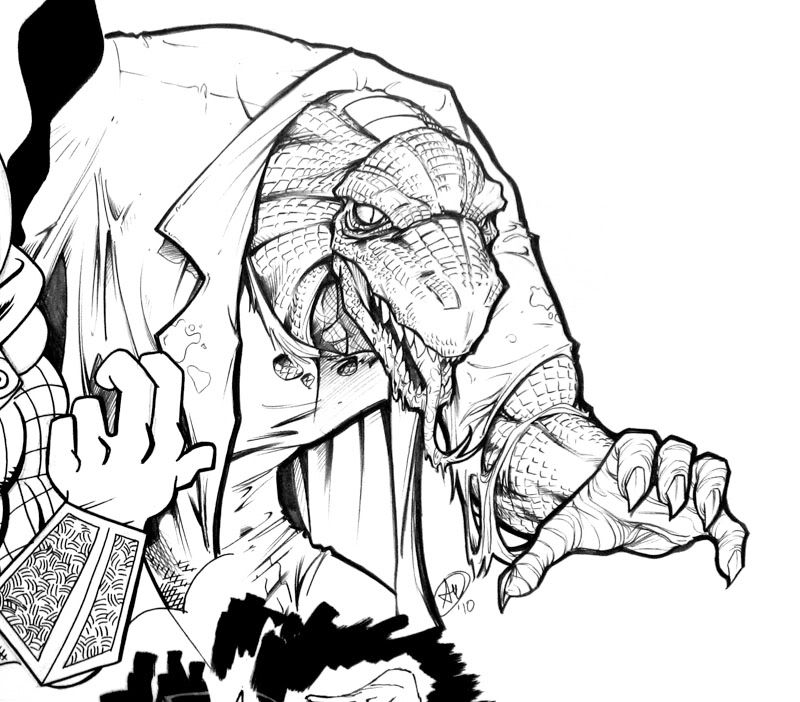 The Lizard by Adam for a Spider-Man jam piece, spread over several big art boards. Adam's is shown below: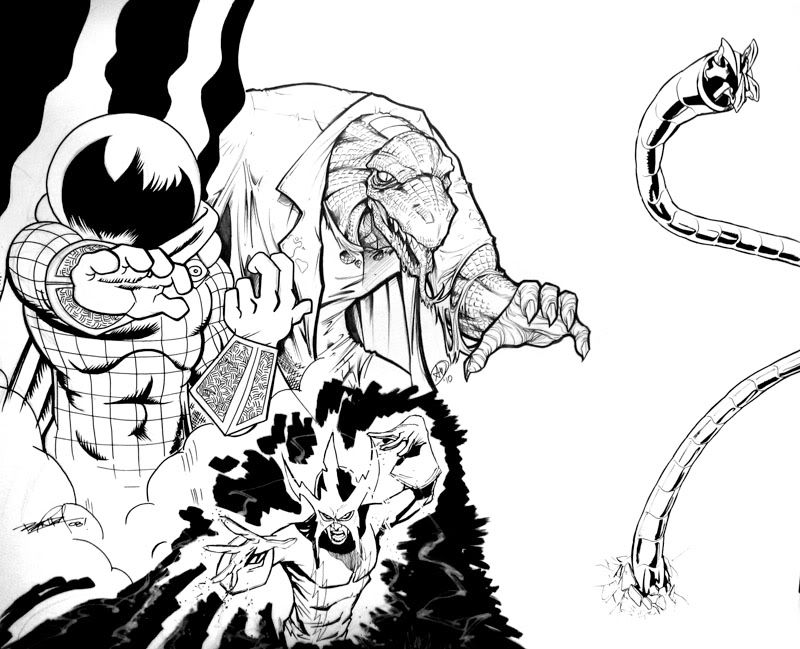 The whole time we were both scribbling away in sketchbooks for commissions we hadn't finished that day. That's how busy we were - we had to draw all night long to keep ahead. Oh, and in keeping with revealing himself as some kind of "Mirror Mirror Adam," CGS' Adam Murdough went up and sang the very Billy Joel song that our Adam had very nearly chosen to do, himself. We told Murd that we were tempted to drag him back to Flint with us just so we could hang out more. The two Adams could form a tag-team the people would call
Adam2
and forge a new future of awesome. Or not.
Sunday was another great day just like the last. We handed off the sketches from overnight and picked up a bunch more. Adam went with the guys from
Lantern Cast
to record a rant on the Star Sapphires and how they shouldn't just be space hookers (we'll let you know when the podcast is posted - it was a fun, lengthy talk). He also picked up a nifty Indigo Lantern ring from them. Hooray Compassion!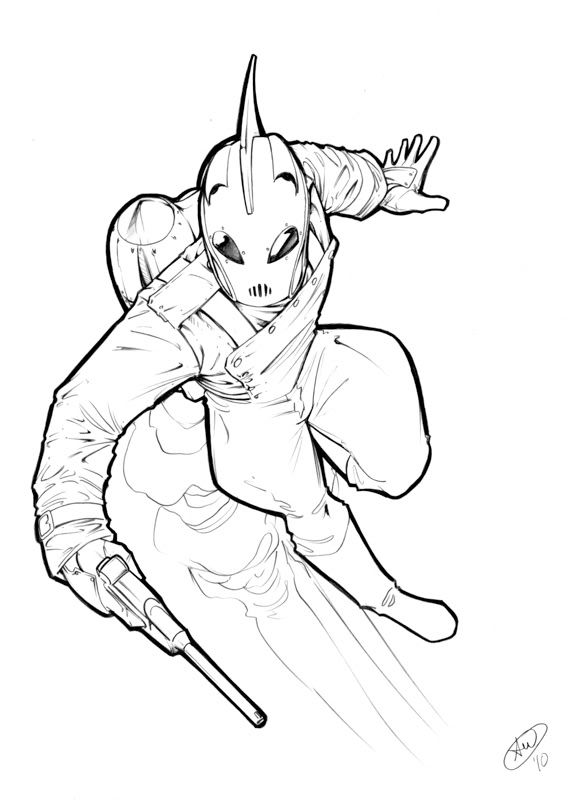 The Rocketeer by Adam
Rocket Raccoon by Comfort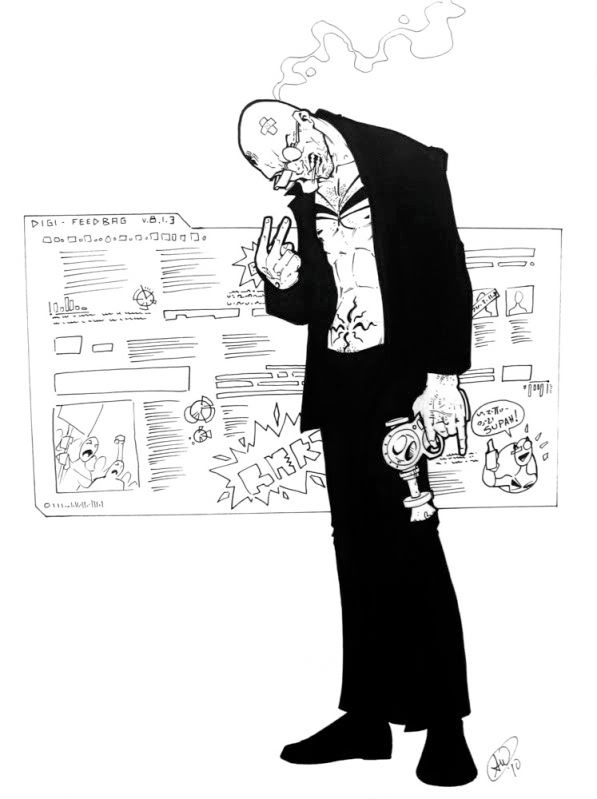 Soider Jerusalem by Adam



We also finally got to meet Josh Finney and Kat Rocha, creators of
Titanium Rain
. We'd sort of been hearing about these two peripherally for a while, and getting to meet them was great. See, they're
also
a husband and wife creative duo who also do their art together. Sure they're art style is wildly different from ours, but that's what makes comics great! The best part was that they're such interesting, fun people. We wound up inviting them to dinner with us just because we wanted to be able to keep talking.
So dinner became us, Josh and Kat,
David Petersen
and his wife Julia, and
Bryan and Judy Glass
. We took over a corner of Buca de Beppo and proceeded to conversate for hours. And hours. And… hours. It was so much fun that it was hard to leave, but there was a gathering at Bryan Deemer's place for the Super Show folk, and we all wanted to be there. Of course, once we arrived we just started up talking again.
Super Show was once again one of our very favorite shows, and for the same reason as last time: the great, great people there. It's rare that we get to have a whole weekend with this much conversation and interaction with so many wonderful people. We all come from such different places, and yet we're all so similar. Our different perspectives and variant paths all lead us to the same road, and make the journey richer for everybody in the sharing of our experience.
So yeah. We could go on, but we don't really need to. To all the guys at CGS - Bryan, Peter, Shane, Jamie, Pants, Murd, Kevin… great job. You made a wonderful show, and we're ready to go again whenever you are. Thanks for making us a part of it.
See the rest of you later. For now, we're back to work. Fun!
-Adam & Comfort