In just a few days (Comfort And Adam) are going to be at one of, if not the best, comic show of the year - Emerald City Comic Con, March 28-30th!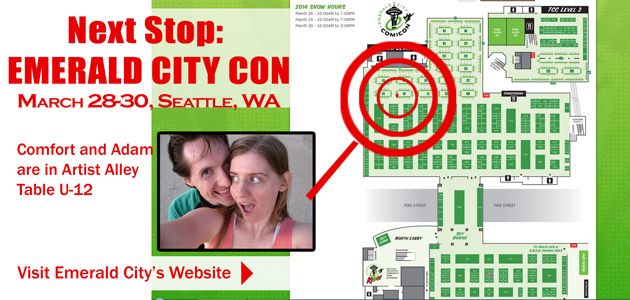 As always we're going to be in artist alley (table U-12) selling copies of Rainbow in the Dark, The Uniques, prints, and doing sketches until our hands fall off!

We've even got 7 new prints at the show!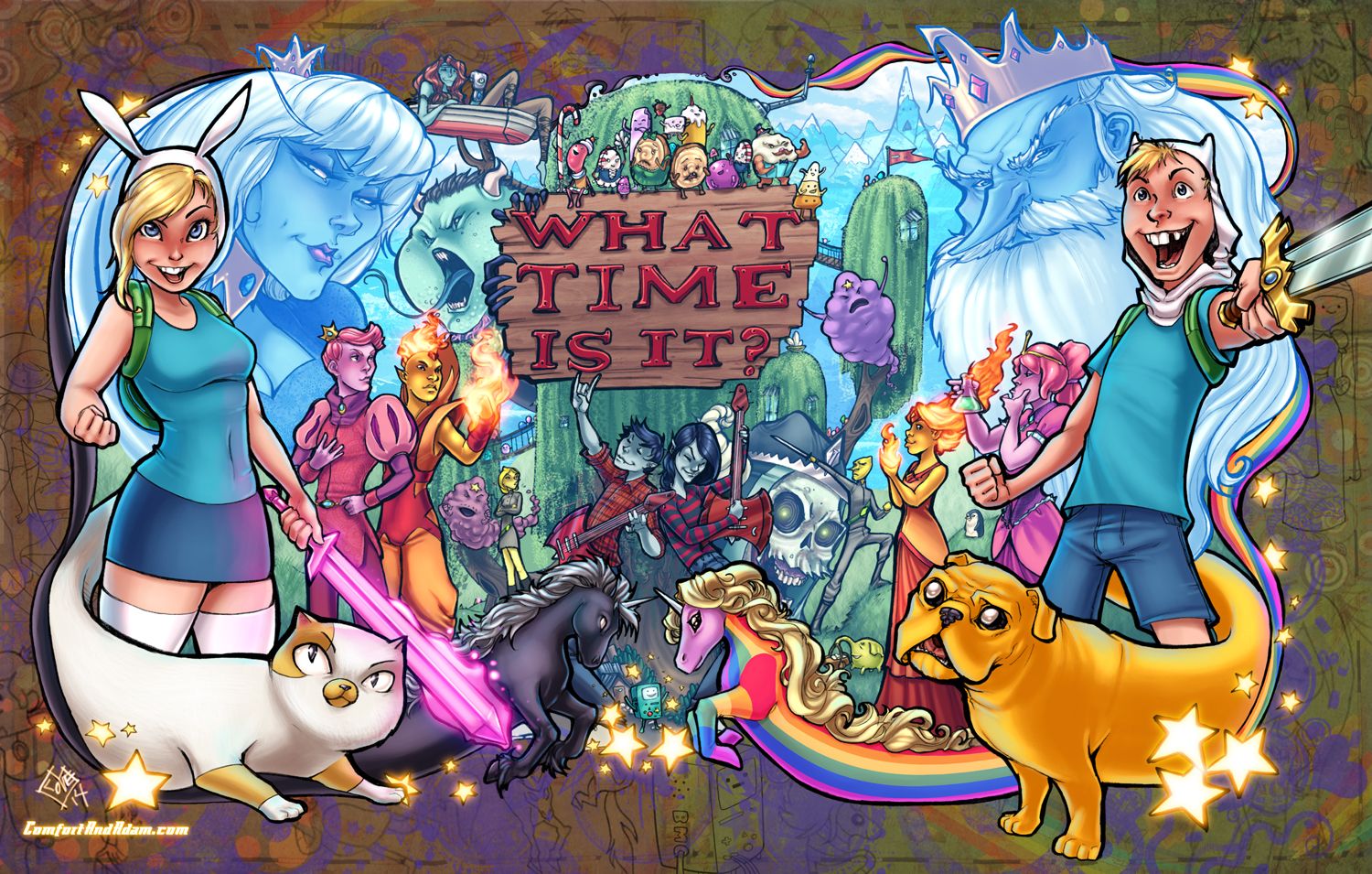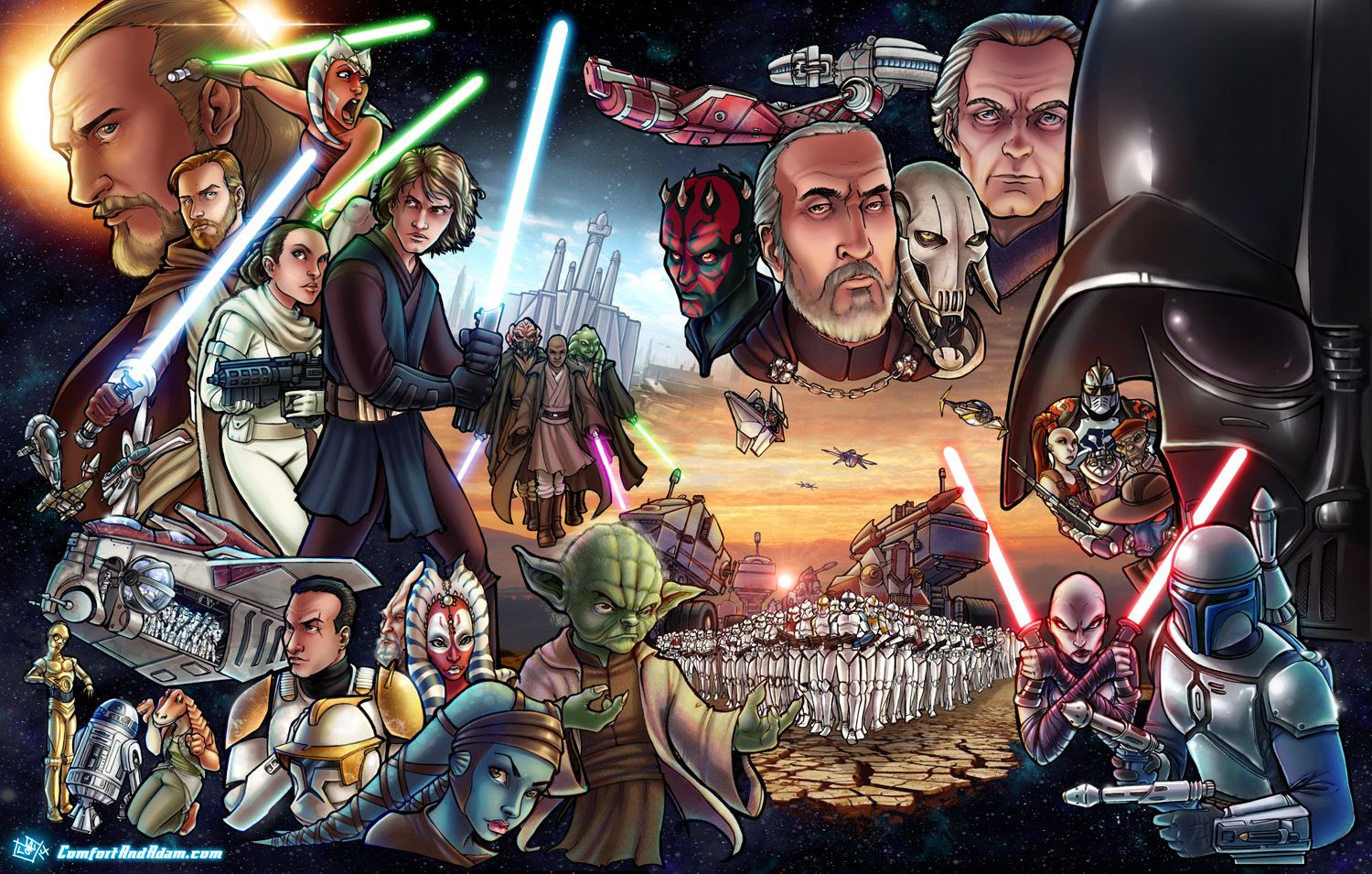 Comfort's Adventure Time pin-up and Star Wars Prequels pin-up!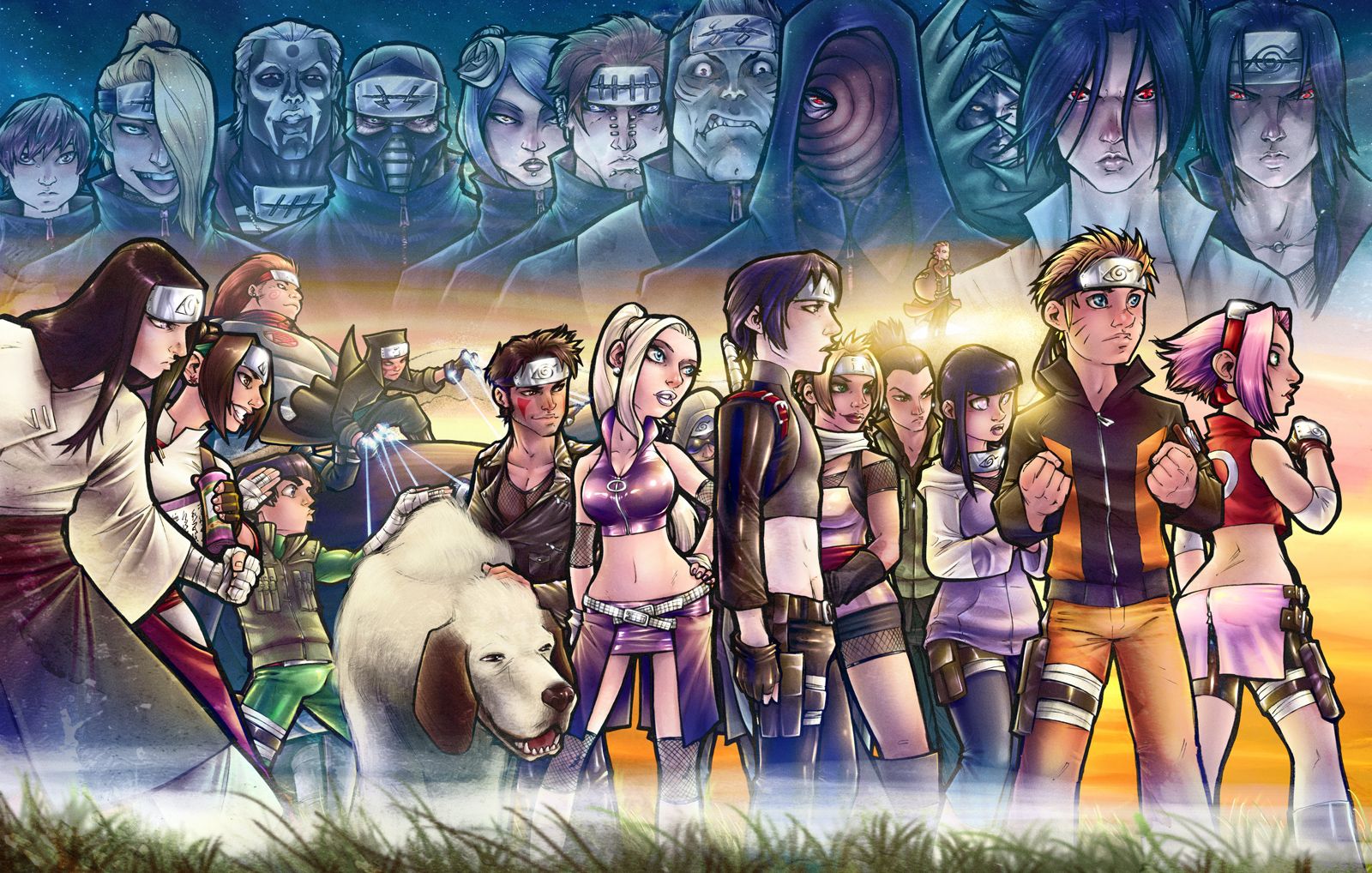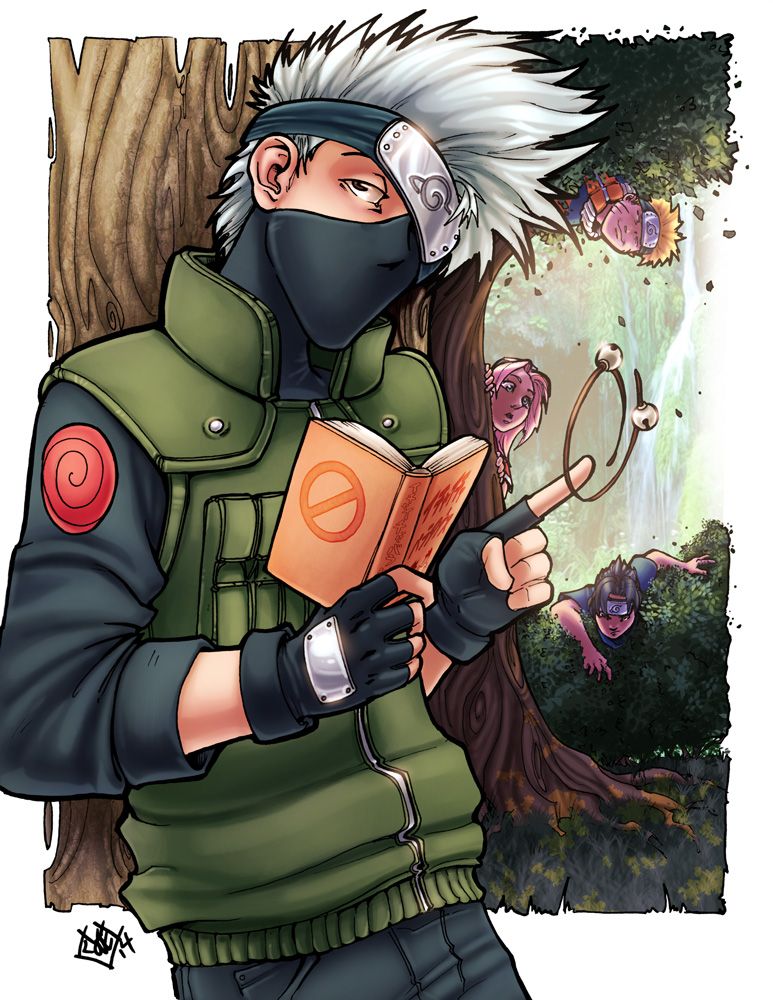 Adam's Shippuden pin-up by Adam and Kakashi and Team 7 by Comfort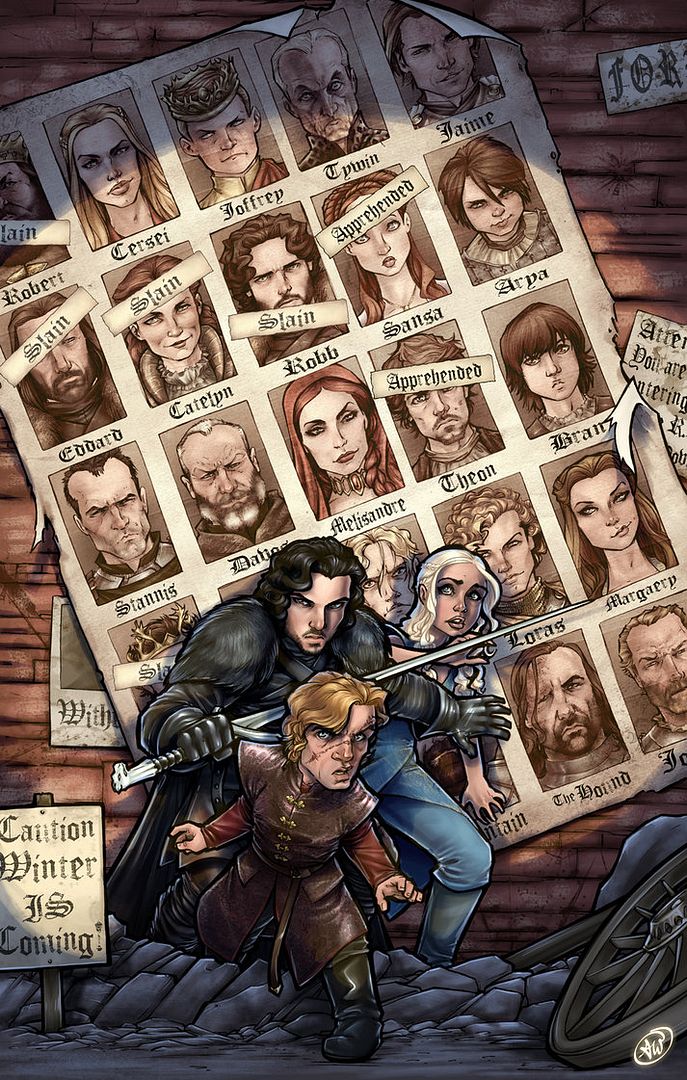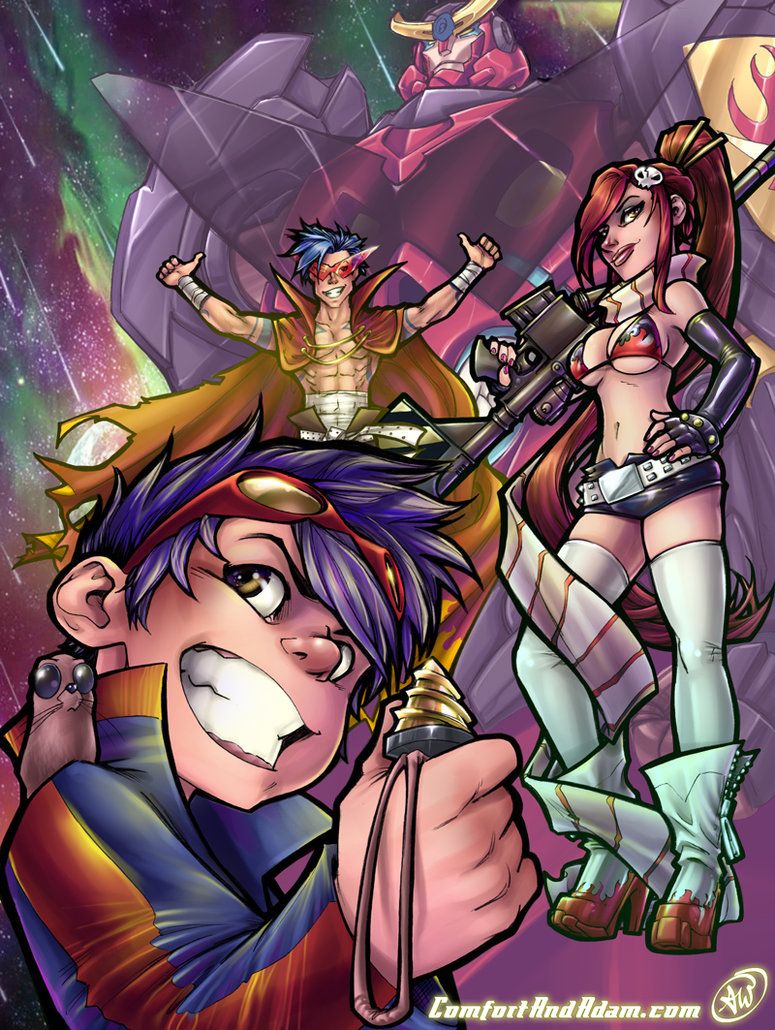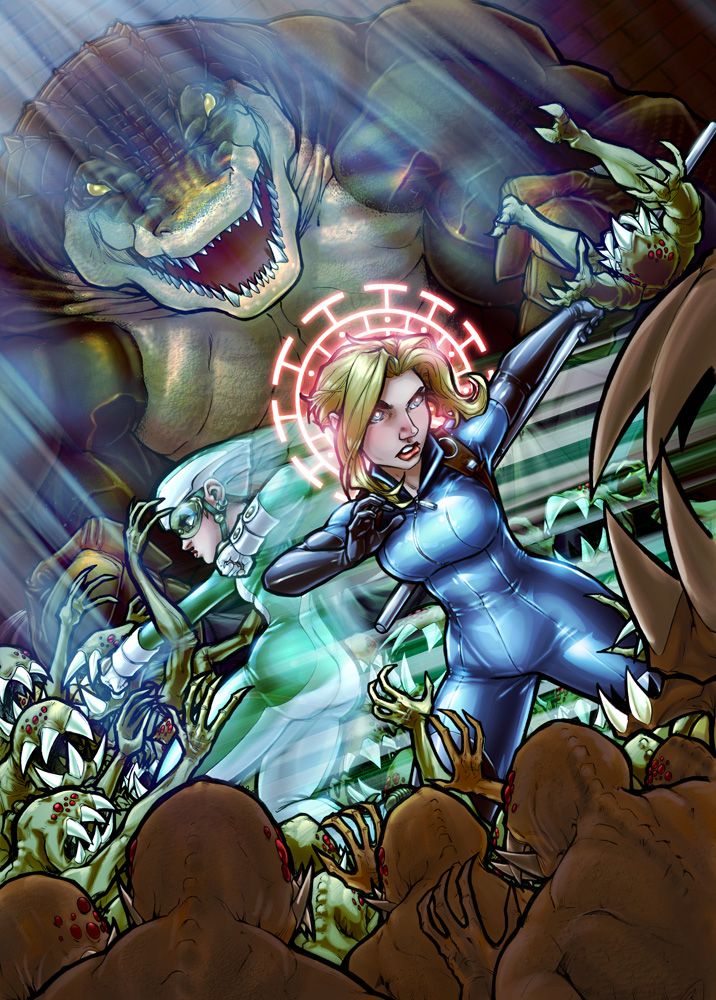 Adam's Game of Thrones by way of Days of Future Past and Gurren Lagann. And our Uniques pin-up for Monsters and Dames
We're also in this year's Monster's and Dames book!

We're also running two panels:
What to Read!: Friday at 6:20pm Hall C, Room 610
Creating your Comic/Manga from Concept to Publication: Sunday at 2:00pm, Room 2B
Can't wait to see you all at the show!

Comfort and Adam