Today we thought we'd let you know how that big store signing/college talk thing went for us a little while ago. Remember that? Yeah. We've been busy. But here we go – Vault of Midnight! Grand Rapids, Michigan! Hoo-ah!

We drove out to G-Rap, our former residence of days gone by, and settled in with good friends. The kinds of good friends who set you up to play Kinect games on their X-Box and then surreptitiously sneak photos of you looking like a fool. That kind. But we're used to being photo-ninja'd when hanging with Chris and Jennifer, so we more or less expected it. The upside is getting some nice pictures to balance out the goofs. And, as you can see, we never go anywhere without also getting work done.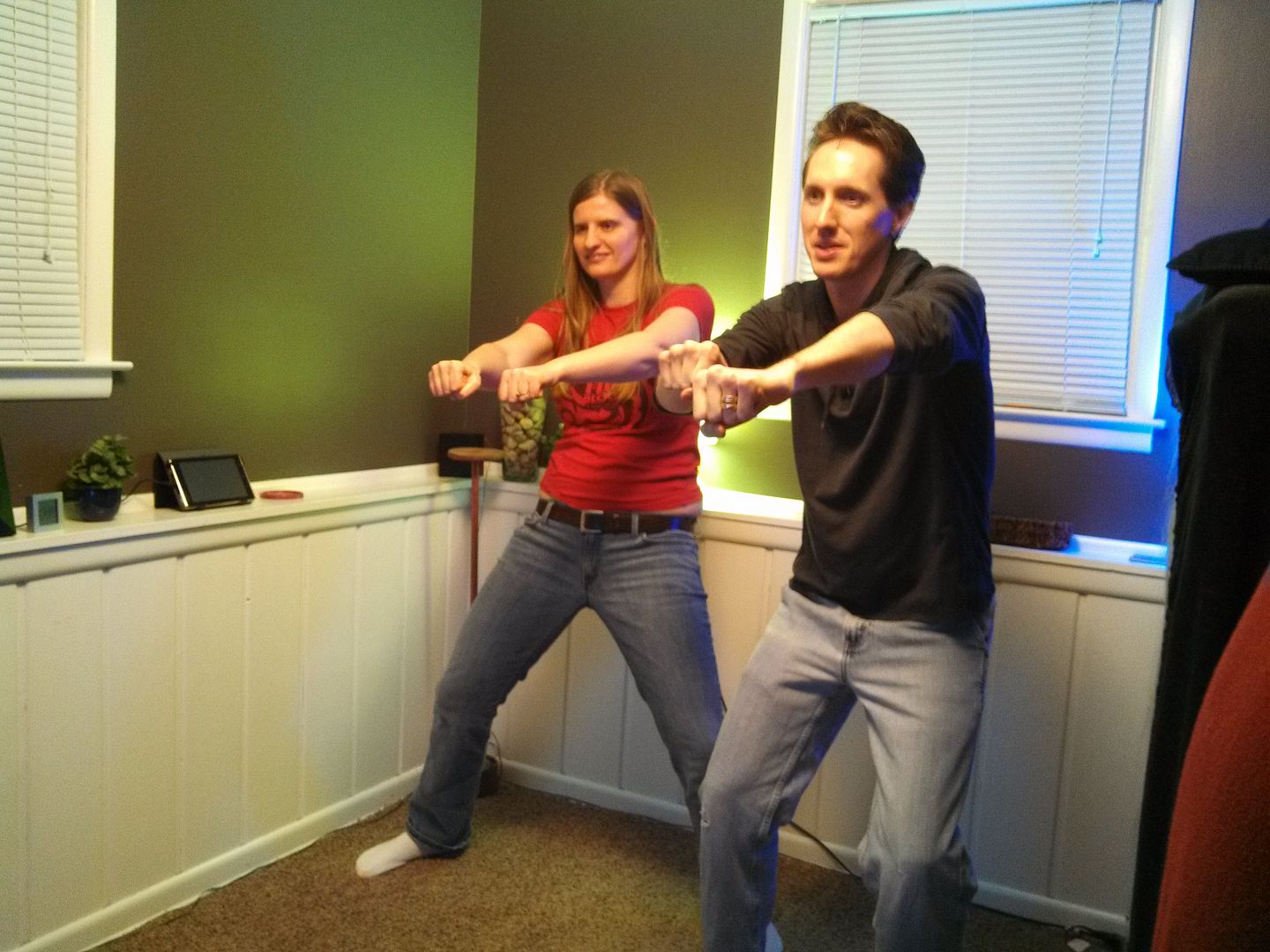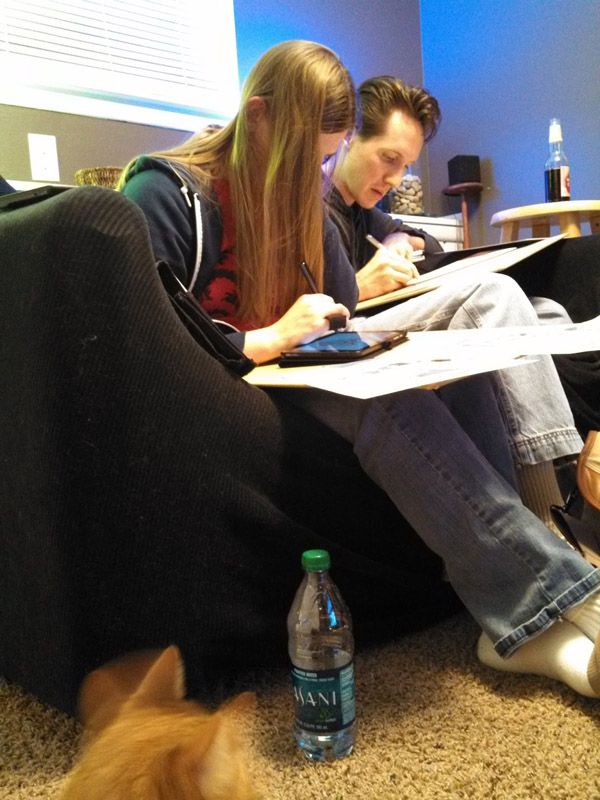 Big thanks to Chris and Jennifer for never getting annoyed that we always have our drawing boards out when we come over. Some people wouldn't be as understanding, but our friends are the best.

Thursday morning we got up extremely early (for us) and went downtown to meet some former students of ours for brunch. All are doing well. Krista and Will still work with us from time to time (Will much more so; stay tuned) but it was good to see li'l Brant doing gangbusters with his tattoo work and John becoming a serious musical composer. Great concert, John – we're so proud!

We then went to Kendall College of Art and Design – our old alma mater – to put on a slightly expanded version of our "Let's Make a Character!" seminar. Normally we just talk about character creation and comics and stuff, but for the sake of a slightly more general collegiate audience, we got much deeper into the business of comics and life as a professional freelancer. It was a pretty good time, and Adam got to do his drawing on a fancy-pants Cintique. Ooooh. It worked easily, and Adam never looked like an old geezer unaware of how to work this modern technology. Whew.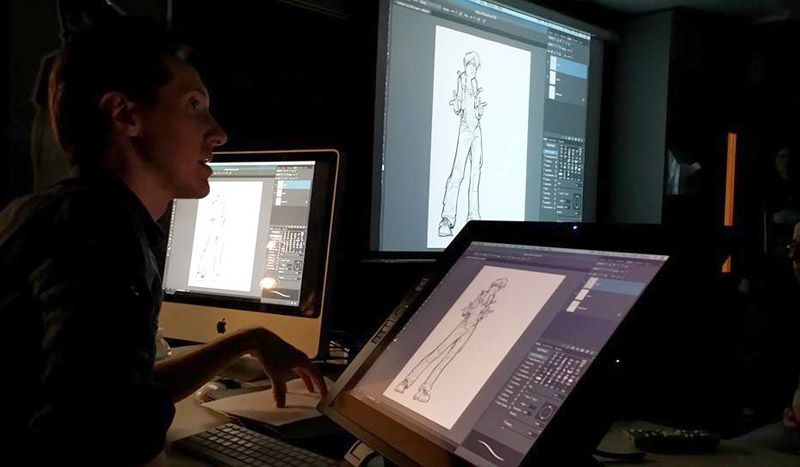 The character we crafted was a female antagonist trying to bring down a futuristic world of floating buildings and wild technology. What was cute, though, was that one of the professors and her son were drawing along with Adam. Here are all three pieces – Adam's, Professor Susan Bonner's, and little Dylan Fischer's. Awesome.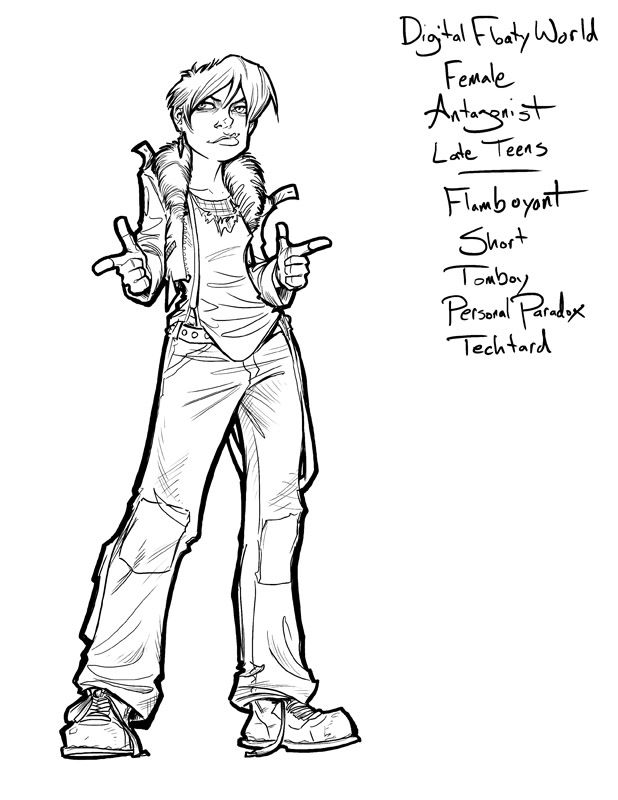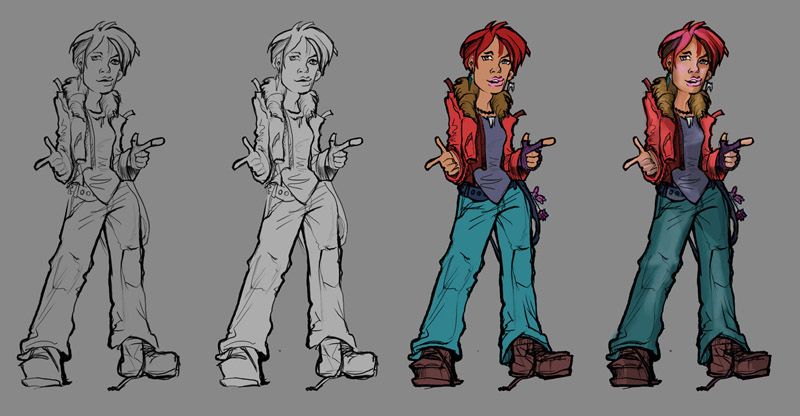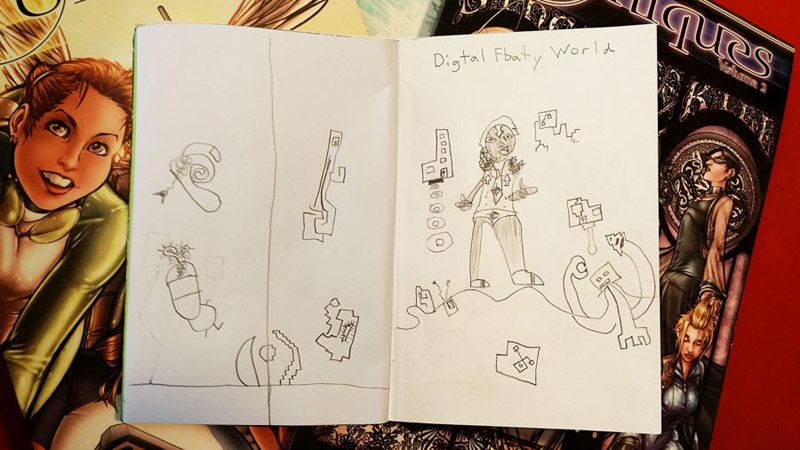 Afterward, we recorded a little video for Kendall (which we'll share once it's available) and headed a few blocks over to the awesome Vault of Midnight comic shop. Seriously, just look at this place. It's so amazing. We wish like heck there was a comic store like this in Grand Rapids when we lived there.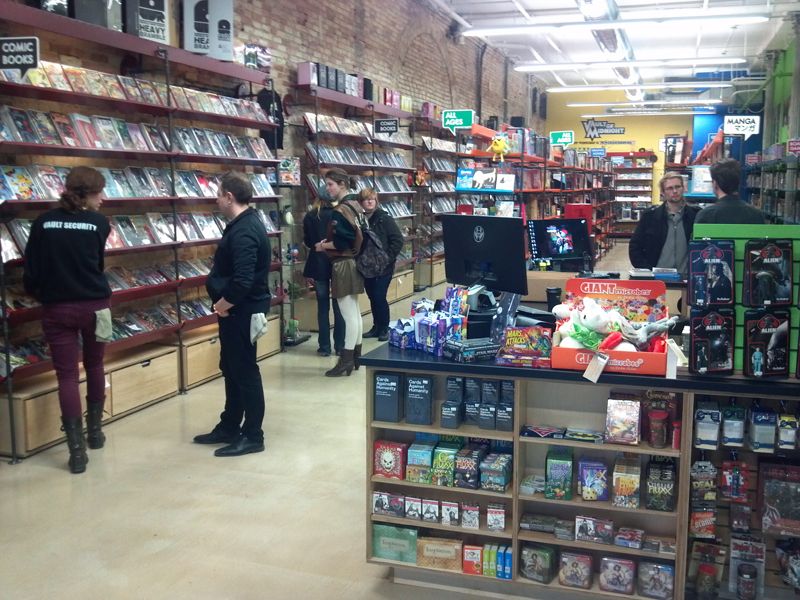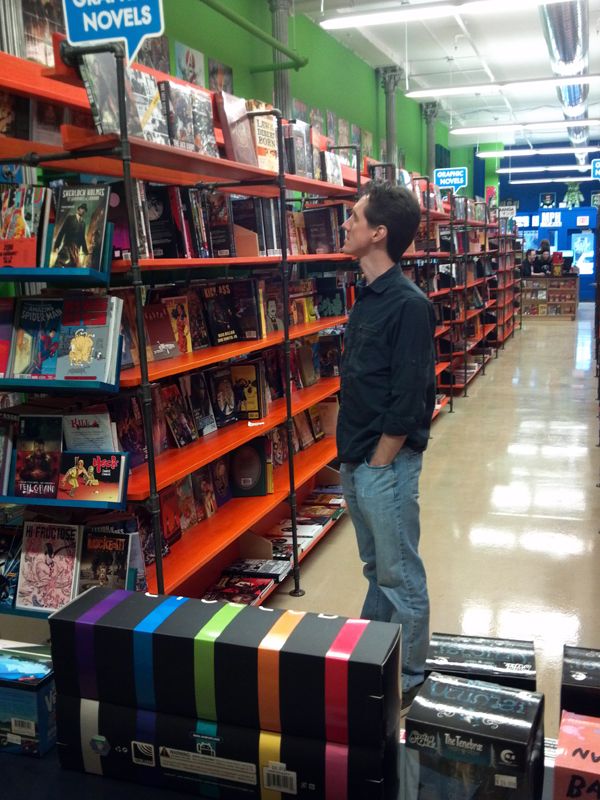 The signing was a really fun time. The guys and gal at VoM took great care of us, and so many people came out. We signed books, we reviewed portfolios - it was a busy few hours. There was even a group that drove an hour and a half to get to see us. We felt pretty special, we won't lie. This was the picture they posted of us:




Cute, right? Kids these days - all comics are manga. We've been saying it a long time now, but it's only more true as we go along: comics is comics is comics. It doesn't matter the format, just that it reaches people. If manga fans think Rainbow in the Dark is a manga, then it is. If comic fans call One Piece a comic book, so be it. None of those labels matter, so long as readers are finding stories to love.

When it was all done, we cashed out and spent a little last time with Chris and Jennifer and another GR buddy Dan before starting home. It was a fun couple days, and made us miss being closer to some of the close friends we had back there. Thanks to everybody who made it out – it was great seeing you! And keep shopping at Vault of Midnight. We sure wish we lived close enough to do it ourselves.

Next week we fly to Seattle for Emerald City. A little more on that in the coming blog. See you then!

-Comfort & Adam