Fellow Grand Rapididians!
Don't forget - tomorrow, February 27th, we are doing our very first store signing at Vault of Midnight - as well as doing our 'Let's Make a Character' presentation at Kendall College of Art and Design.
So if you're in the area it sure would mean a lot to see you there. Our 'Let's Make a Character' talk is at 12:30pm…and our Vault of Midnight store signing is at 2:30pm-?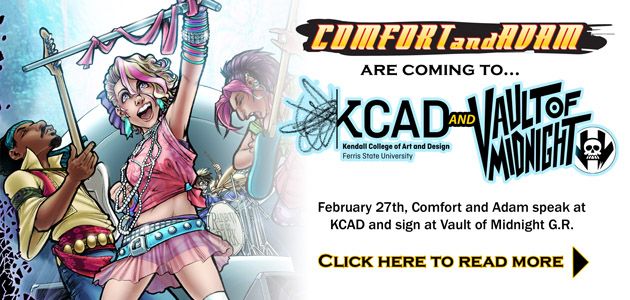 Today we're on our way to early to see our very good friends

Chris

and Jennifer's today. It's been waaaaay too long since we've seen them and can't wait to get there.

Wish us luck on our first store signing!

Comfort & Adam