Hey everybody!
Looooooong time no blog. In part that's because we're still working on this massive 400+ page book for Random House. Sweet lordy, this has turned out to be a monster of a book! Can't wait to tell you all about it once we get the green light.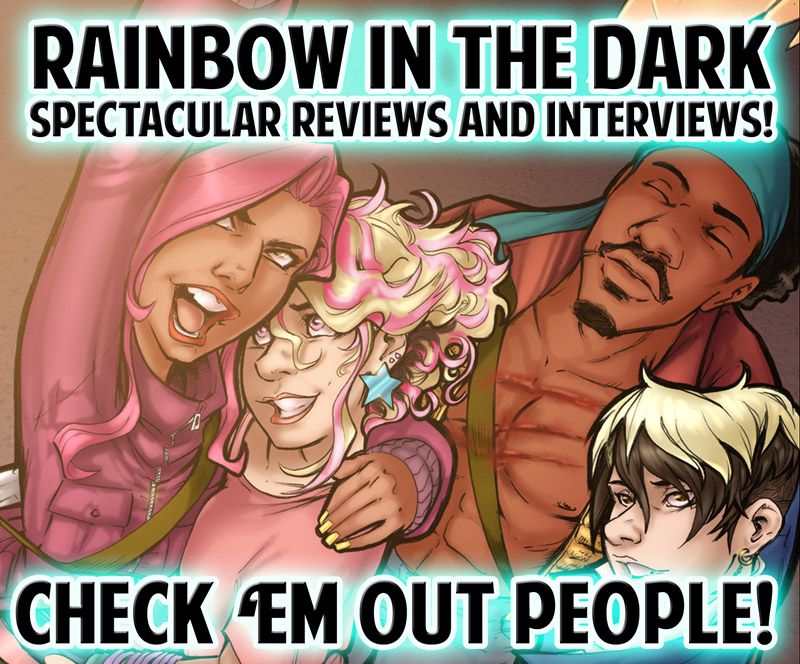 Anyhoo, as we finish up the last of the artwork for this massive undertaking we wanted to take just a minute to list off the fantastic reviews, interviews - and yes - a top 101 creators to watch mention we've gotten!
As a matter of fact, let's start with that. For those of you who didn't know, we were reviewed not only got
five stars
from our review at
Den of Geek
, but we were also named
#82
on their top
101 creators to watch for 2014
. Holy crap - we are super crazy honored!
We've gotten reviews now from
Newsarama
,
Fanboy Nation
,
Comics Spectrum
,
We Are Geeking Out

,
with more to come!
...and we're doing interviews all over town. Both
Comic Vine
and it's sister site,
Anime Addiction
interviewed us (one written, one recorded)
. Fanboy Nation
gave us an amazing and lengthy interview - and we were invited to return to two of our favorite podcasts
-

Two Geeks Talking

,
and
Comic Timing

!
As you can see, we and the media are building a stronger bond together that we're looking to continue in 2014. We'll see what happens - but we're more hopeful now then we've ever been!
Thanks for reading!
Comfort & Adam