Hello our people!

Well, as we said yesterday, we're headed down to sunny Orlando Florida this weekend for

Mega Con!

We are excited to start the con season again and hope to see some of you crazy kids down there!

We'll be in Artist Alley as always in the Black section at Table 18. Below is yet another one of our handy maps to help you find us!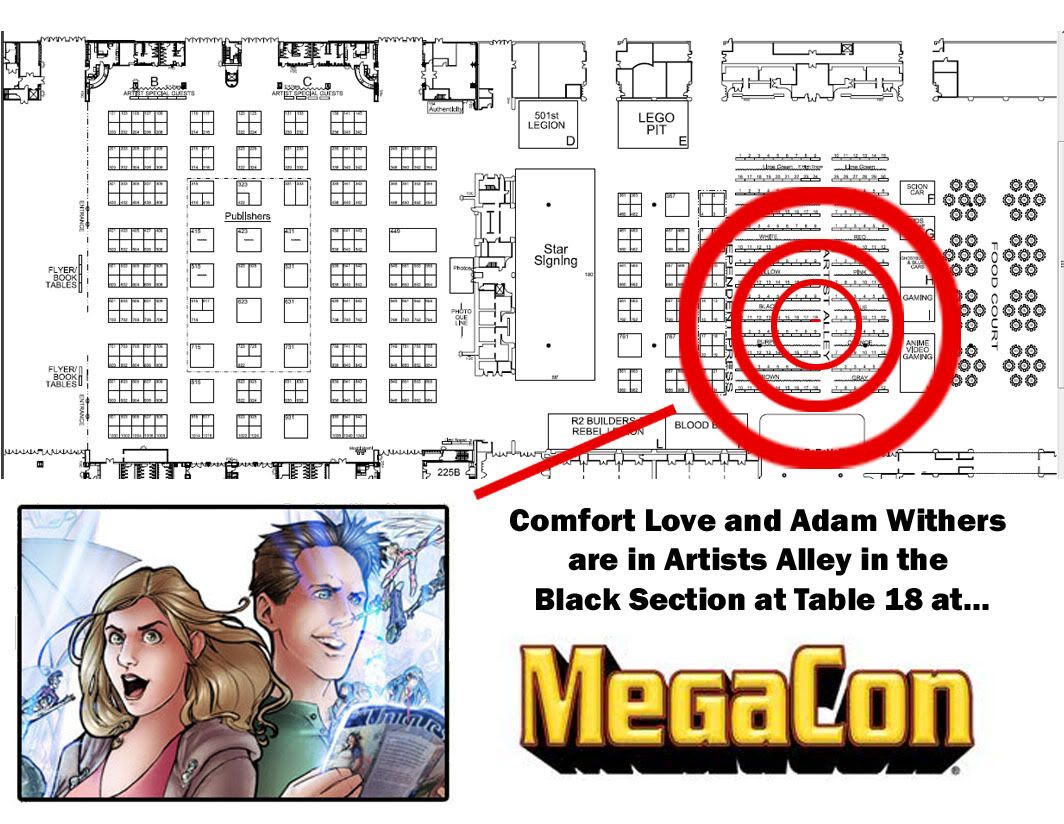 Also, we'll be running our three day seminar Creating your Comic/Manga from Concept to Publication! The schedule is...

Creating Your Comic/Manga Part 1: Concepting and Writing and Marketing - Friday: 5:30-6:20pm

Creating Your Comic/Manga Part 2: Drawing through Storytelling - Saturday: 4:00-4:50pm

Creating Your Comic/Manga Part 3: Color and Lettering - Sunday: 1:50-2:40pm

We can't wait for the show and we can't wait to see you guys there!

Laters,

Comfort & Adam