Hey, gang! Just another day of coloring and inking and what have you. Adam wrapped up an ink commission that we'll be debuting on T&A Thursday this week, and though it took an embarrassingly long time to complete, it's pretty nice. Comfort is hard at work on a Samurai Champloo pinup, and discovering all over again that swords can be more troublesome than a simple set of parallel lines with a pointy end.
We'll keep you entertained with a sparkly pinup of Ms. Marvel (formerly Warbird, among other things). The space background was key, here, and Adam wanted to really play with the starfield. He started with a couple layers of just painting on Photoshop to get a good base, and then raided some Hubble telescope photos and some planet photography to cut and paste into the piece. When those were composited, he painted over it all so it wasn't just a bunch of photos mashed together.
The final look is pretty neat, and he particularly loves the purples. Gotta love purple.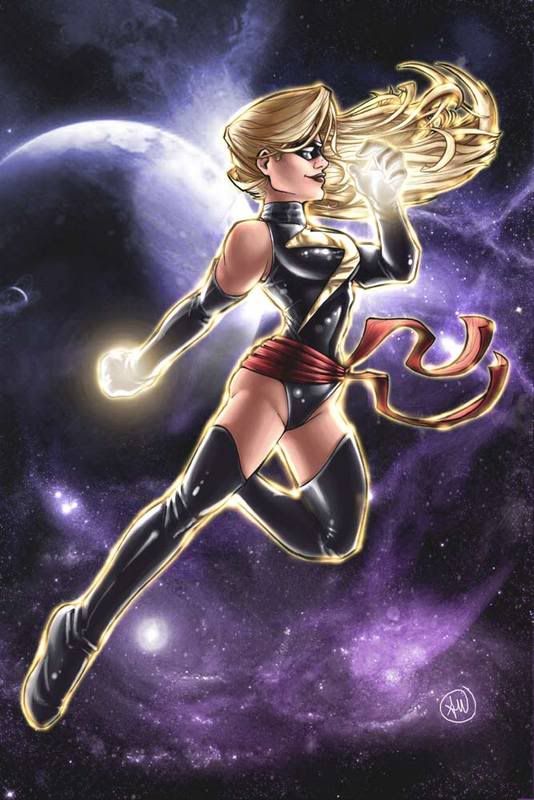 See you soon, true believers!
-Adam & Comfort