Hello everyone!

Here we are once again. We've got to get another issue out super quick because it's been put off faaaaaaaaaaaaar too long. Therefore, as of yesterday, we have started our 20 days of HELL! We will be working from 11am to 2am or later every day in order to get Rainbow in the Dark #7 done for Heroes Con 2012 at the end of June! That means we've gotta get this sucker done by June 15 in order to go out to the printer on time. Fingers crossed!

So, here's where we are...
28 of 28 pages roughed out
2 of 28 pages drawn

0 of 28 have the flats finished

0 of 28 have the full foreground tone done

0 of 28 have the all artwork totally finished

2 of 28 have the layout lettering finished
0 of 28 have full lettering finished
We'll be honest, this does look daunting. But we've done it before - and by god - we can do it again!
Here's some page action to let you know what we've got...and to give you a sense of what we've got ahead of us!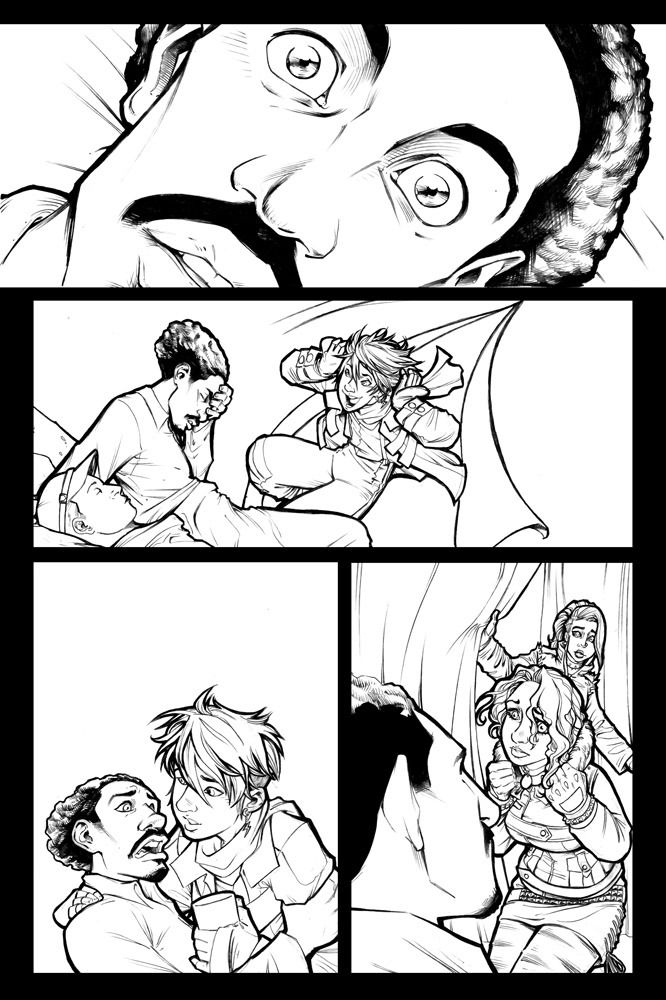 Rainbow in the Dark #7 page 12 fully drawn! Favorite part of this page, as usual - Kenji!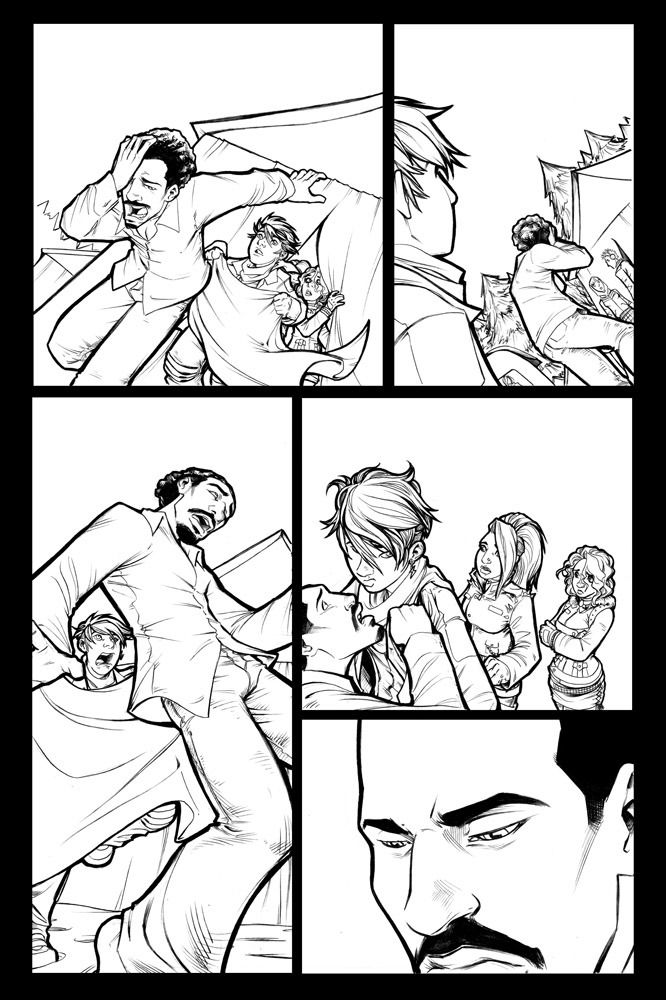 Rainbow in the Dark #7 page 13 fully drawn! Poor Luke :(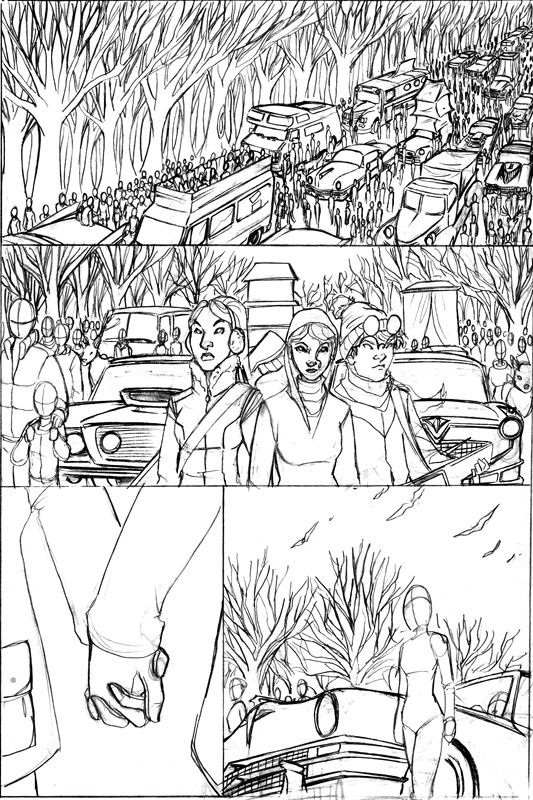 Rainbow #7 sadly isn't all easy pages - there's a good number of them that look like this. Thankfully not nearly as many as were in Rainbow #6 - thank goodness!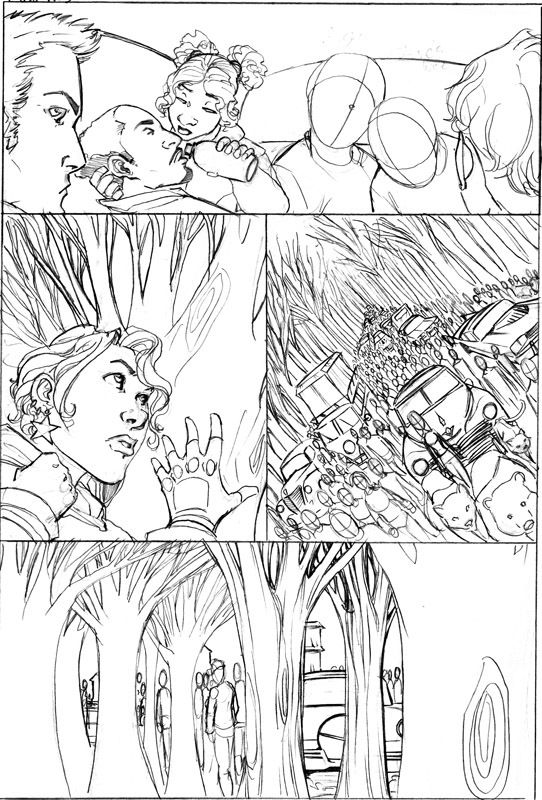 Rainbow in the Dark #7 page 5 rough. And yes, those are animals in panel 3!
Okay, back to work. More updates and a Motor City Comic Con report to come - so we'll see you all next week!

Comfort & Adam