Greetings and salutations fair readers. We have emerged once again from amongst our piles of work to let you know that Rainbow in the Dark #4 is coming along! The last page will be drawn today and color is almost half way finished.
See for yourself with two pages of Donna's parent's Jane and Rick - who in this next storyline actually become major characters.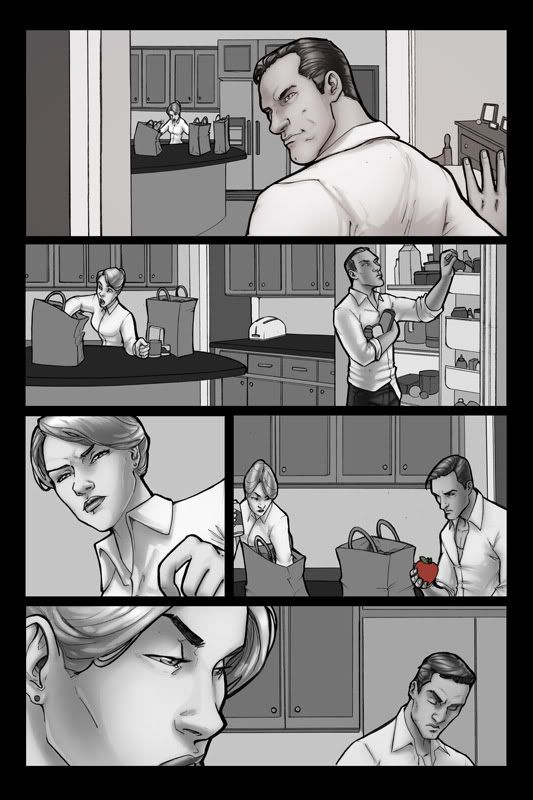 Also, on the con front we are on our way to Fort Wayne Indiana this weekend for a one show called Summit City run by the amazing guys at DCBS! It's an extremely impressive line up of people and we are honored beyond words to be invited as guests along with all of them.
See you crazy kids at the con!
-Adam and Comfort